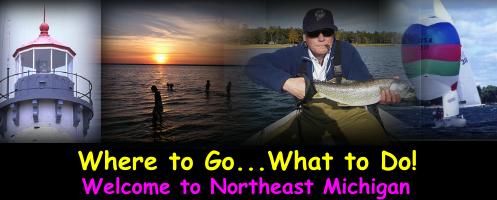 Where to go, What to do here in Northeast Michigan
can be heard on WKJC FM
Thursday's at 4:15 p.m. and 5:15 p.m. - Friday's at 4:15 p.m.
and 5:15 p.m. and Sat. at 11:15 a.m.
Click here for local Public Service announcements and happenings.
Color Blast 5K Walk/Run, East Tawas, May 30

- Race will begin and end at Dewey Durant Park, 712 W. Franklin Street. Registration at 7:45 am, race at 9 am sharp. $30 adults, $20 students (6-18) Price includes race day t-shirt if turned in by May 2 (cannot guarantee a t-shirt after May 2) Contact Lorrie at lmongeau@hfs-tawas.org or Vicki at vickiemorrison@yahoo.com.

Spring Plant Sale, Lincoln, May 30

- Sunrise Gardening Club is having a plant sale on Saturday at the ARA Farm Market (fairgrounds) in Lincoln from 9 am - noon. Locally grown, hardy perennials and hand crafted leaf castings for sale.

Summer Shooting Leagues, Oscoda, May-Aug. 3

- The Iosco County Sportsman's Club invites you to participate in their 2015 summer shooting league. Activities will commence at 6 pm on Monday, May 18 and will continue each week until Monday, Aug. 3 for a total of twelve weeks (plus one make-up shoot). The competition will be equally divided into three disciplines of trap, skeet and five stand, each lasting for 4 weeks. For more information, contact Hammie at (989) 739-7010.

Besser Male Chorus, Alpena, June 3

- Spring concert at the A-Plex of Alpena at 701 Woodward Ave. Concert at 7 p.m. Tickets only $5 each.

Free Car Seat Inspections, East Tawas, June 6

- Inspections will be held on Saturday from 11 am - 3 pm at the East Tawas Fire Department at the corner of Westover and Main Street in East Tawas.

Auditions for Charlette's Web, East Tawas, June 6

- Auditions will be held Saturday, June 6 at 11 am for th Witz End Summer Youth production. The production will have roles for youth ages 8-12 and non-speaking roles for youth ages 5-7 yrs. The play performance will be Aug. 7-9 at the Oscoda Highs School. For more information, call 989-820-5257.

Soles for Cardio, West Branch, June 6

- This 5K walk/run starts at 9 am at the Tolfree Wellness Park in West Branch. Participants gathered to exercise and raise money for the Tolfree Foundation. Doorprizes, awards and snacks were available for participants. For more information, call 989-343-3700.

Free Fishing Weekend and Kite Flying, Rifle River, June 6

- at the Rifle River Recreation Area in Lupton. For more information, call Chuck at 989-942-6608.

Camp Nissokone Open House, Oscoda, June 13

- Summer should be a time of exploration and a chance to learn and grow. Making new friends, getting outdoors, and enjoying camp adventures is an experience of a lifetime. As summer approaches, Camp Nissokone in Oscoda, on F-41 encourages parents to enjoy their kids in camp at the "Y". Families are invited to visit our Open House June 13 from 1-4 pm. We'll waive the membership fee for registrations taken onsite at the open house. For more information, call (248) 887-4533 www.camp@ymcadetroit.org

Doc Harpham Walleye Tournament, AuGres, June 13

- This one day fishing event is a tribute to the late Ted "Doc" Harpham, a popular chiropractor who had practices in Essexville, Standish and Bay City and was a huge proponent of rod and reel recreation. Call the AuGres Chamber for more information.

Kid's Fishing Day, Sprinkler Lake, Glennie, June 13

- 11 am - 3 pm on Saturday. A fun day of fishing activities. Learn how to tie on and bait your hook, casting and much more. Bring your own fishing pole! All programs are free of charge. Donations are accepted in the Visitor Center to help cover expenses. For additional information or to register, call Lumbermans Monument Vistor Center at 989-362-8961. Lumbermans Monument is located in Iosco County Michigan at the junction of Monument and River Road.

Ladies Invitational Golf, Tawas Creek, June 17

- Two-person scramble, 18 holes, starts at 9 am. Cost is $65 includes golf, cart, hotdog at the turn, lunch and prizes. Donations to help the Shelter Incorporated. Sign-in and donuts at 8:30 am. For more information, call 362-6262.

Nor-east'r Music & Art Festival, Mio, June 12-14

- Located at the Oscoda County Fairgrounds. three straight days of eclectic music and art, food, dancing, camping, jamming, drumming, and some of the greatest parkin' lot pickin' in the state. Three stages host continuous music morning to night, ranging from blues to bluegrass, country to new age, jam bands, old-time, Celtic, folk, and even a little rock. Artists offer varied original work from woodcarving to glasswork, jewelry to stonework, basket-making, fiber art, photography, and of course, the indispensable festival tie-dye. All this and more makes Nor-East'r one of Michigan's best festival experiences. For tickets, contact teh Chamber of Commerce at 989-826-3331 or log onto www.noreastr.net

Kids' Day! Whitetailed Deer, Lumbermans Monument, June 23

- 1 p.m. Come to kids' day and learn all about the habitat, diet and live of the whitetailed deer. All programs are free of charge. Donations are accepted in the Visitor Center to help cover expenses. For additional information or to register, call Lumbermans Monument Vistor Center at 989-362-8961. Lumbermans Monument is located in Iosco County Michigan at the junction of Monument and River Road.

Oscoda Beach Bandshell Summer Concert Series, June 25-Aug. 20

- Bring your lawn chairs and/or blankets. Concerts are held under the bandshell in Oscoda. Schedule begins June 25 with Flipside; July 2, Boogie 2 Shooz, July 1 Tawas Bay Players Singers, July 9, Bluses Abusers, July 16, Georger Schwedler Trio, July 23, Tommy's Tunes, July 30 Victory Tirio, Aug. 6, Shunshine Strig Band, Aug. 13, 2wice Shy; Aug. 20, Concert for Special Olympics.

Rally for the Cure, Glennie, June 28

- Eagle Ridge will host a 18 hole, 4 person scramble golf outing. 9 am registration and cart decoration. 10 am shotgun start. Cost is $75 per person. Deadline for registration is June 21. Rally for the Cure is a grassroots program designed to spread awareness of breast health and breast cancer through volunteer organized group activities. A portion of each golfer's entry fee will go to the Komen Foundation for further program development and research. Prizes will be awarded. Pig roast dinner buffet. Call 989-735-3500 or go online at www.golfglennie.com

Charity Golf Tournament, Standish, June 12

- 8am registration, 9 am shotgun start at the Pine River Golf Club in Standish. St. Mary's of Michigan, Standish Hospital auxiliary will hold thier annual 18 hole charity event. Cost is $75 per person inlcude 18 holes, cart, coffee & donuts, raffles, team prizes and dinner. Call and register today, 989-846-3445.

Tawas Point Celebration Days, June 13-14

- Celebration days is back at teh Tawas Point State Park with family activities and old fashioned hands-on experiences. Peal an apple with a turn crack or cut like a lumber jack with a cross saw, dip candles and wash clothes on a washboard like they did in years past. This year promises to be a great experience for the young and old. Tours of the lighthouse ($2 tour ticket) will be held during the weekend. A state park pass is needed for entry into the park. Festivities are free.

Kids' Day! Life of a Wild-Land Firefighter, Lumbermans Monument, June 30

- 1 p.m. Have you ever used a Ulaski? Been inside a fire shelter? Handled the hose of a fire truck? Learn how firefighters do their jobs and abou the equipment they use. Watch for a visit from Smokey! All programs are free of charge. Donations are accepted in the Visitor Center to help cover expenses. For additional information or to register, call Lumbermans Monument Vistor Center at 989-362-8961. Lumbermans Monument is located in Iosco County Michigan at the junction of Monument and River Road.

Tawas Community Concerts in the Park, East Tawas, Jun.-Aug.

- Monday evenings at 7-7:30 pm, in the East Tawas City Park at the Gazebo. Bring your blanket or lawn chair, relax and listen to the variety of songs preformed live on the shores of Tawas Bay.

Auto Show, Lewiston, June 20 & 21

- Cruise night and dance on Saturday from 4-11 pm. Cruise starts at 7 pm with prizes and cruise plaques. Show on Sunday at 8 am with prize drawings every hour. Registration is open 4-7 pm on Saturday and Sunday 7 am - 12 pm. Voting in 1 pm. For more information, call 989-732-6206. Arts & Crafts call 989-786-4712. Proceeds go to the area little league teams and youth organizations.

Steak Dinner & Dance, Harrisville, June 20

- Join us Saturday at Maria Hall with dinner from 5-7 pm and music and dancing after dinner. Cost $20 per person. Meet Brian the Elvis Impersonator! All proceeds to wounded vets of Alcona County. Tickets available at The Flour Garden, Northern Accents or Alcona Motors.

Community Garage Sale, Harrisville, June 20

- Harrisville and surrounding area residents will hold a community wide garage sale. Maps are available at area merchants. All the Alcona County Review for more information at 989-724-6384 or email editor@alconareview.com

Art on The Beach, Oscoda, June 27-28

- This show gets bigger and better every year, and runs Saturday from 9am - 5pm and Sunday from 10am - 4pm. Over 100 artisans, display and sell their handmade arts, crafts, and hobbies on the shores of beautiful Lake Huron, at Oscoda Beach Park in Downtown Oscoda. No kit work or buy and sell items are allowed, making this a juried and true art show. For more information, call the Chamber at 739-7322.

Summer Science Camp, Genie, July 20-24 and 27-31

- The US Forest Service will host 2 free summer camps at Sprinkler Lake Education Center located between Mikado and Gennie in the Huron National Forest. The camps are for students entering grades 2 - 7 yrs. Registration deadline is June 1. For more information call Delynn at 739-0728 ext. 3032. Registration questions may be directed to Susie at 739-0595.

Arenac Summer Concert Series, Standish, June-Aug.

- Standish Schedule: June 25, Jolly Hammers & Strings; July 2, Sunshine String Band; July 9, Blues Band with Denny Fisk; July 16, Steve Drzewicki Polka Band; July 30, Broken Glass; Aug. 6, Point Blank. Omer Schedule (in the City Park): Aug. 13, Omer City Limits. AuGres Schedule (in the City Pavillion): Aug. 20, Flipside. Bring a lawn chair or blankets and take a seat to enjoy the sounds of summer concert series brought to you by the Arenac Heritage Route Authority. The Standish concerts are held Thursday evenings at 6:30-8:30 pm at the Standish Depot. Light refreshments may be available on the grounds. No alcohol is permitted.

Tawas Bay Art Gallery Classes, East Tawas, now-August

- Learn to create paintings, drawings, crafts and more at the Art Gallery at 302 Newman Street. For our class schedule or to register for classes, call 989-362-5613. Classes are limited and early reservations are encouraged. You can also visit our website at: www.TawasBayArtGallery.com

Michigan Master Gardener Program, Tawas City

- The program will be held on Mondays from Aug. 31 through Dec. 7 from 6-10 pm at the MSU Extension office in Tawas City. Registration must be completed online before Aug. 21 http://events.anr.msu.edu/mgptawas/ or call for more information, Cindy 989-362-3449.

Grief Support Group, Standish

- St. Mary's of Michigan/Standish Hospital in partnership with Reverence Home Health & Hospice is offering this support on the first and third Monday of each month. All classes are free to attend and open to the community. Topics and support group format may vary. For more information, contact Sheila Hughes at (989) 846-3441.

Onaway Speedway, Onaway, May-Sept

- Fast exciting racing begins on Saturday nights in Northern Michigan. General admission: adults $12, senior citizens and children 12-16 only $10, children under age 11 are free with a paid adult. Pits open at 2 pm, general admission at 3:30 pm. Time trials at 4 pm and racing at 6 pm. Race events and dates are tentative and subject to change. Log onto www.onawayspeedway.com for a complete schedule

NE Michigan Regional Farm Market open May-Oct.

- at the Tawas City Gateway Park under the new pavilion. The market is open Saturdays from 8 am - 1 pm. For more information, call 989-362-3531. www.getitfresh.org
IF YOUR GROUP OR ORGANIZATION HAS AN UPCOMING EVENT, GET THE INFORMATION TO US BY EMAIL TO "announcer@wkjc.com" OR FAX IT TO 989-362-4544 OR POST IT ON OUR WEBSITE AT WKJC.COM
ONGOING ATTRACTIONS:
~SPONSORS OF THIS PORTION OF
WHERE TO GO & WHAT TO DO~
ONGOING ATTRACTIONS:
Northeast Michigan Regional Farm Market

, Saturdays from 8 a.m. - 1 p.m. until the fall season (mid October) Located at Gateway Park in Tawas City. Bus service now available from East Tawas to Tawas City Gateway Park. Service runs from 9 am - 12:30 pm on Saturdays only. Stops include the State Dock, Bay Park Towers and Brew Krew. The NEMIR Farm Market is also held on Wednesdays in Oscoda at the AuSable Shoreline Park on US-23. For more information, call 362-3501 www.getitfresh.org

Alpena's Farmer's Market

, Every Wednesday from 8 a.m. - 1 p.m. behind the City Hall in Alpena. Get locally grown fresh produce, baked goods, flowers, perennials, maple syrup, honey, arts and crafts and more.

Music in the Park, East Tawas

- Throughout the summer on Mondays at 7:30 p.m. at the East Tawas City Park on US-23. The members of the Tawas Community Concert Band will musically entertain you with music from the past and present.

Music in the Park, Alpena

- Everyone is welcome to the Alpena City Band Concerts on Thursdays at 7:30 p.m. at the Bayview Park Bandshell on State Street. The show is free, bring a blanket or lawn chair.
Rose Valley Winery

, located on Beechwood Road in Rose City – Open Friday – Monday or by appointment. Pick up our wine at some of these outlets. Brew Krew in East Tawas, Kocher's Market in Hale and Rose City Meat and Deli or at the store. Stop in for a wine tasting today. Check us out on the web at www.rosevalleywinery.net or call 989-685-9399.

Iosco County Historical Museum, East Tawas

– Area history in every corner. Come in and enjoy a step back in time. Hours of operation Mon.-Fri. 10 a.m. – 4 p.m. and Saturday 1-4 p.m. Call for more information 989-362-8911 or visit us at www.ioscomuseum.org

Tawas Bay Players Community Theatre, East Tawas

– Music and comedy will fill the play bill for the season. For a small theatre the shows pack a punch! Experienced local thespians and musicians are sure to tickle your fancy at tone of four regular shows. For more information or tickets, call 989-362-8423 or check out our website www.tawasplayers.com

Shoreline Players Community Theatre, Oscoda

– This non-profit organization's goal is to promote interest in theatre by presenting theatrical productions and training in theatre arts, play direction, acting, costuming, make-up, and scenery construction & design. For current shows and tickets, call 989-739-3586 and make sure to log onto www.shorelineplayers.org

Arenac County Historical Museum, AuGres

– Located at 304 E Michigan Ave, will be open every Saturday an Sunday through Labor Day weekend from 1-4 p.m. If you need to get in any other time, please call 876-7029.

Wurtsmith Air Museum, Oscoda

- The museum consists of three hangers of history, including our new "Wurtsmith Room", military artifacts, static aircraft and a gift shop.

The museum is open every Friday, Saturday, and Sunday from 11 a.m. - 3 p.m. until mid-September. Admission charges are $5 for adults, $3 for children under 12 years, and children under 5 years are free. The museum is air-conditioned and handicap accessible. Call 989-739-7555 during museum hours for more information.
---
---
---
---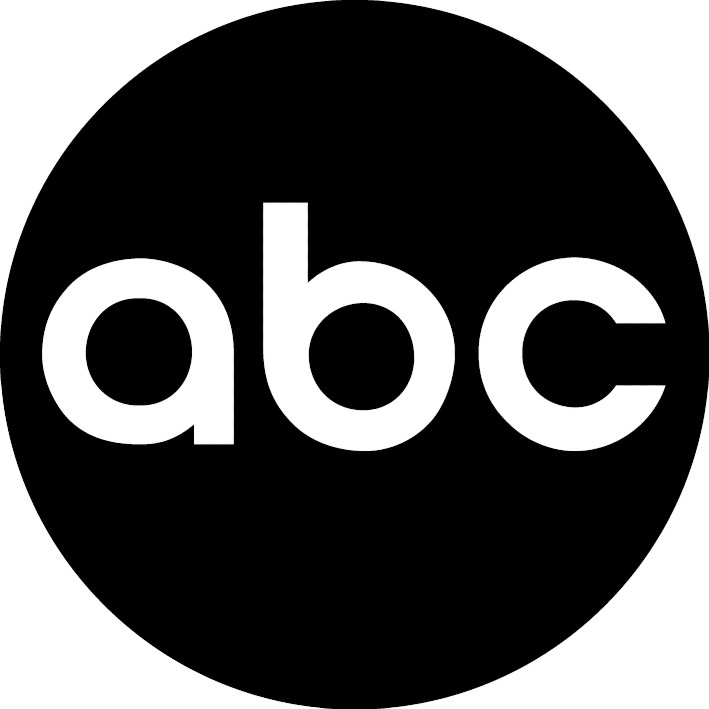 Carroll Broadcasting

---

American
Country Countdown
with Kix Brooks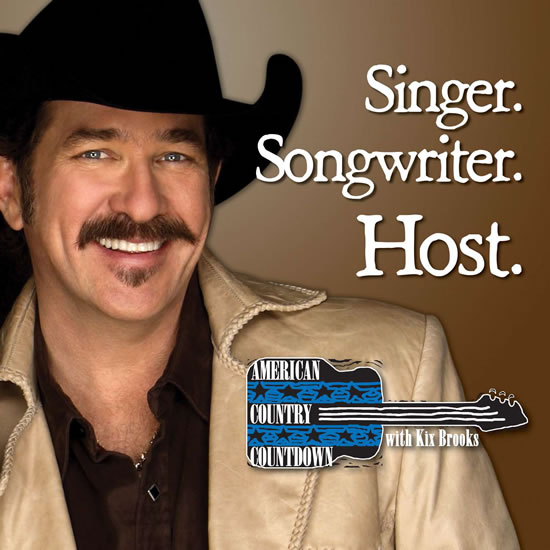 Saturday Mornings
---
The WKJC Birthday
Anniversary
Club
Hey if you have
a birthday or Anniversary
coming up or
if you know someone who does, why not let Kevin Allen mention it on the air in his morning Show. Just click on the link below and we will get it on the air!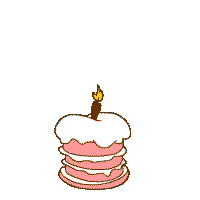 ---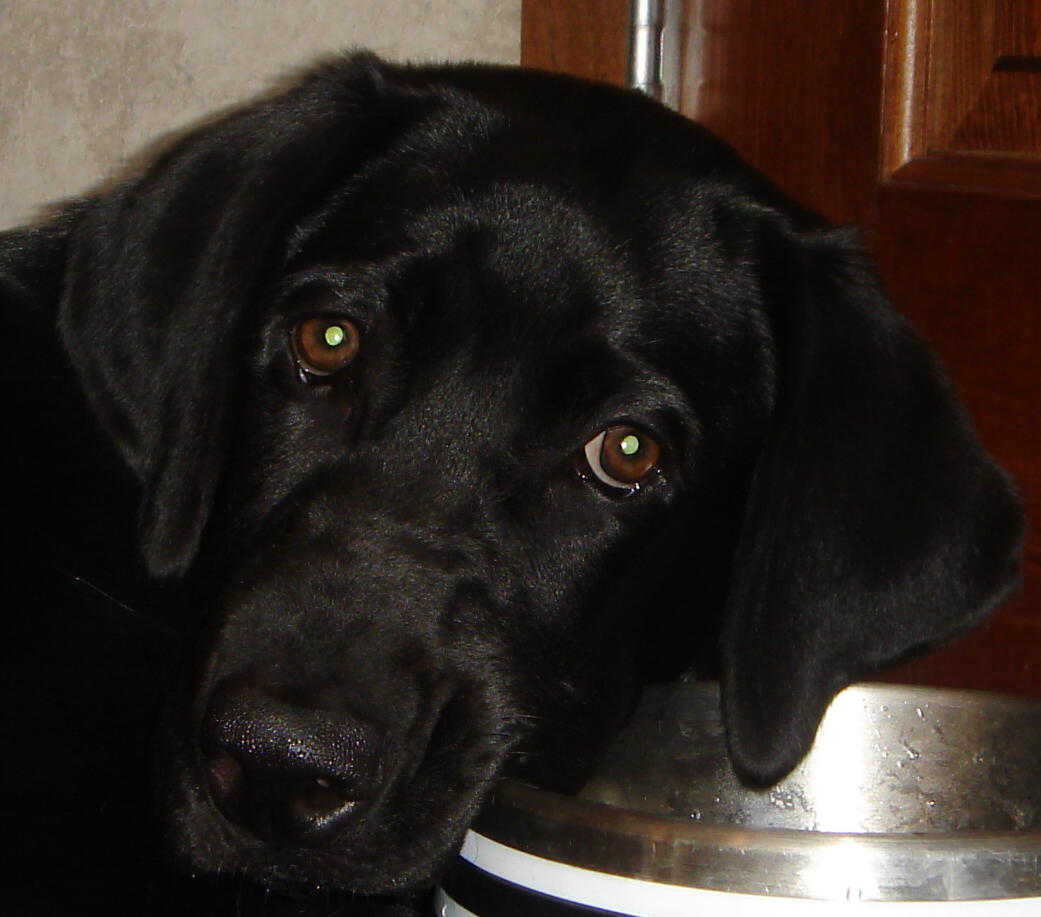 Carroll Broadcasting
Mascot!

JET
2007-2009
"Always in our Heart! "