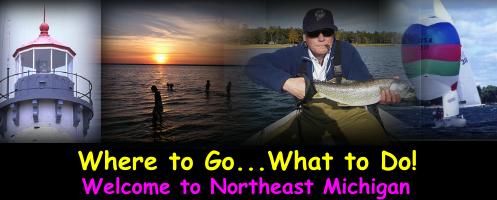 Where to go, What to do here in Northeast Michigan
can be heard on WKJC FM
Thursday's at 4:15 p.m. and 5:15 p.m. - Friday's at 4:15 p.m.
and 5:15 p.m. and Sat. at 11:15 a.m.
Click here for local Public Service announcements and happenings.



Hockey & Figure Skating Registration, Tawas, Sept. 16, 18, 20

- Sign ups will be held on Tuesday from 6-8 pm, Thursday from 6-8pm and Saturday from 10 am - 2 pm at the rink, across from the high school, on M-55 in Tawas City. Plus a mum sale fundraiser during the signup time on Tuesday and Saturday. $10 each or 3/$25.

Benefit Auction featuring Michigan Treasures, Standish, Sept. 18

- St. Mary's of Mich/Standish Hospital Development Fund at the Pinconning Cheese House. Preview the auction items at 5 pm then silent auction begins. Dinner at 5:30, cost is $15. Live auction begins at 6:30 pm. All proceeds from the development fund and to help support hospital renovations. For more information, call (989) 846-3445.

Michigan Treasures Auction, Pinconning, Sept. 18

- at the Cheese House beginning at 5 pm with a preview of the auction items and live auction at 6:30 pm. Dinner served at 5:30 pm. Cost $15. For more information call 989-846-3445. Proceeds from the development fund auction will support hospital renovations.

Tawas Bay Ice Arena Hockey & Figure Skating Sign-up, Tawas, Sept. 16, 18, 20

- Registration will take place at the rink across form the Tawas Area High School from 6-8 on both Tuesday & Thursday and 10 am - 2 pm on Saturday. For more information, call 989-820-4506 or 989 310-1600. Mum sale during sign up $10 each or 3/$25. Bring your friends on Friday and Saturday nights from 7-9 for open skate. Skates available plus free equipment rental.

Fall Festival, Rogers City, Sept. 20

- at Westminster Park in Rogers City from 10 am - 5 pm. There will be a farmer's market, kids' activities and musicians. For more information, call 989-734-4587.

Harvest of Quilts, Oscoda, Sept. 20

- 10 am - 5 pm at the Richardson Elementary School on River Road in Oscoda. Admission $5 per person. Sponsored by the Quirky Quilters Quilt Guild. Hundreds of quilts on display.

Vintage, Collectible & Junque Sale, Tawas, Sept. 20

- The Iosco County Historical Society will be holding a sale at the building next to Bay Party Store from 9 am - 3 pm on Saturday. Eliminating duplicate items in our collections, displays and exhibits. These are treasures you didn't know you needed, and once you see them, you won't be able to live without them. Sale is cash & carry. For more information, call the museum at 989-362-8911.

Riverbend 5K Run/Walk for Multiple Sclerosis, West Branch, Sept. 21

- This year's event will be strictly for fun and not timed. It will begin at 2:30 p.m. and start at the West Branch Community Center. The event will include a wellness expo in the community center. For more information, contact Heather at 989-225-9213.

Wild Game Dinner, Gladwin, Sept. 25

- Join us for the Plano/Synergy Outdoors Wild Game dinner on Thursday. The cash bar opens at 6 pm followed by our wild game buffet at 7 pm. Turn in your ticket stub at registration for a chance to win one of 200 prizes valued at over $10,000! Plus, meet our guest speaker Tony LaPratt, land and trophy deer management expert with over 600 land management projects competed in 24 state. A portion of the proceeds will benefit the Gladwin Community Arena. Attend the dinner for just $50 per person or $25 for kids 12 and under. Call 989-246-9140 to get your tickets.

Fall Fest, Alger, Sept. 27

- Annual festival kicks off at noon at the Dwight Schaff Memorial Park with kids games, raffles, horseshoe and shuffleboard tournaments and a dunk tank will be part of the family festivities from noon - 6 pm. Live music to follow at approximately 10:30 pm For more information, wwwalgerparksandrec.org

Trivia for Alzheimer's, Oscoda, Sept. 27

- at the American Legion Hall on US-23 in Oscoda. Doors open at 5 pm, Trivia game starts at 7 pm. Teams of 2-6 people. Cost is $25 per person and includes appetizer and dessert buffet. Also Chinese auction, 50/50 drawing and an oak furniture package raffle. Winning team wins cash prize! To register or for more information, call 989-254-2558.

Standish-Sterling alumni football game, Standish, Sept. 27

- Alumni from Standish-Sterling will suit up and take on longtime rival Pinconning in a football game at 7 p.m. Participation is open to all alumni of both schools who are at least one year out of school. For more information, call 989-846-3644.

Curran Black Bear Festival, Curran, Sept. 27

- This festival celebrates Curran as the Black Bear Capital of Michigan by the Michigan Legislature. The event includes a car show, crafts, parade and many other events for the family. More information can be found at www.curranblackbearfestival.com

City Wide Garage Sales, Rogers City, Sept. 26 & 27

- Both days from 9 am - 4 pm. Please contact Linda at 989-351-8386 to be placed on the map that will be available at the Chamber Office. Deadline is Sept. 19.

Paul Bunyan Days, Oscoda, Sept. 26-28

- At the Paul Bunyan Park in Oscoda on US-23. Carnival rides & games, BBQ competition, classic car & motorcycle show, chainsaw carving, crafts, demonstrations, and much more. For more information, call the Chamber at 989-739-7322.

Northern Michigan Lamb and Wool Festival, West Branch, Sept. 27 - 28

- Annual Lamb and Wool Festival at the Ogemaw Co Fairgrounds. It will be open to the public both Saturday and Sunday, from 9 am - 5 pm The event features vendors, classes and seminars. For more information about this event and a full schedule visit www.lambandwoolfestival.com

Concealed Pistol Class, Alpena, Sept. 28

- This one day class will be held at Fast Cash & Guns and begins at 8 am until 4 pm. The cost is $100. Please call 989-354-3961.

Quilt Walk, West Branch, Oct. 2, 3 & 4

- Downtown West Branch from 10 am - 4 pm and Saturday 10 am - 3 pm. 200 plus quilts on display, raffle quilt, demonstrations, sewing room sale and more. For more information or to register visit: www.hohh.org or call Phil at 989-685-8918

Cheating Cheaters, Thunder Bay Theatre, Alpena, Oct. 2-19

- Written by the same playwright who penned The Curious Savage and Everybody Loves Opal, Cheating Cheaters is a truly funny and warm-hearted new play by one of the American theatre's comedic masters. This time the action involves the hilarious adventures of two lovely larcenous sisters who impersonate begging nuns in order to put their niece through art school, at least until the police catch up with them and their virtuous ward pays an unexpected visit. Thursday-Saturday at 7:30 pm and Sunday at 2 pm. Air Conditioned & Handicapped Accessible Call the box office for information or reservations. 989-354-2267

Thunder Bay Arts Council Open House, Alpena, Oct. 3

- Thunder Bay Arts Council and the TBAC Gallery present Bill and Elaine Kuehnlein as the artists in residence for the month of October. An open house will be held in their honor from 5:30-7 pm at the TBAC gallery located

at 127 W. Chisholm Street in Alpena. The event is free and open to the public. Refreshments will be served.

Gun & Knife Show, East Tawas, Oct. 4

- at the East Tawas Community Center on Newman Street, 7 blocks from US-23 traffic light. Show hours are from 9 am - 3 pm with set up from 7-9 am. Admission is $5 for adults, children under 12 free. Plenty of free parking, table fee $25. Proceeds to benefit the East Tawas Fire Department. For more information contact Bill at 989-329-0454.

Arts & Craft Show, Oscoda, Oct. 4

- The Oscoda Lions Club will hold their annual arts & crafts show at the Oscoda High School from 10 am - 4 pm. Hand-crafted items, farmer's market, chainsaw carvings, plus lunch will be available for purchase. Cost is $1 donation for entry. For more information, call 989-254-2902 or 989-739-3911.

Depot Days, Standish, Oct. 4-5

- at the Standish Historical Depot on US-23 from 10 am - 6 pm on Saturday and from noon - 4 pm on Sunday. Carnival rides and games and a 5K run/walk are included in the weekend's festivities. For more information, call 989-718-3021.

Besser Museum Vietnam War: A Tribute Exhibit, Alpena, Now through Oct. 5

- Featuring items from local Vietnam Veterans. For information, log onto www.bessermuseum.org or call 989-356-2202.

Nash Dash, Tawas, Oct. 9

- Please join us for a 5K Family fun WOG (walk/jog) in memory of Nash and all our babies in heaven. Registration at 4 pm, WOG begins at 4:45 pm at Tawas St. Joseph Surgery Center Healing Garden. Cost is $30 adults, students (5-18) $20 and kids 4 & under free. For more information contact Center of Hope at 989-362-9755. Registration form available on www.sjhsys.org

Great Lakes Lighthouse Festival, Alpena, Oct. 9-12

- Festival kicks off with a Wine Tasting and dinner on Thursday evening at Twin Acres, "The 19th Hole" in Alpena. Enjoy live entertainment and a Chinese auction while sampling Michigan wines and craft beers. Challenge your lighthouse history skills with our guest speaker, Timothy Harrison, editor and publisher of Lighthouse Digest, at our dinner on Friday. Roundoff your weekend at Saturday evening's Keepers Dinner, and join Terry Pepper, executive director , Great Lakes Lighthouse Keepers Association, for a view of rare footage of the bombing of Waugoshance Lighthouse during the second world war. Both Friday and Saturday dinners will be held at The Sanctuary Inn in Alpena. Over the course of four days, festival goers have an opportunity to visit 12 lighthouses. Ten of the 12 lighthouses can be visited with your own personal vehicles. Weather permitting, there will be boat tours to Middle Island Lighthouse and Thunder Bay Island Lighthouse, helicopter photo tours to up to 5 different lighthouses, and glass bottom boat tours over shipwrecks. For more information, contact the Alpena Chamber at 1-800-4Alpena (1-800-425-7362).

Merry Christmas, Dear Grandpa, Tawas, Oct. 10-19

- A Comedy by Michal Jacot, produced by special arrangement with Eldridge Plays and Musicals. For more information or tickets, call 989-362-8423 or check out our website www.tawasplayers.com

Guys & Dolls Night Out Quarter Auction, Tawas, Oct. 11

- Guys are invited too at the Knights of Columbus Hall on Newman Street. Doors open at 6 pm and auction starts at 6:30 pm. Don't forget your quarters. Admission is $1. Proceeds will benefit the Harbor Lights Pregnancy & Information Center.

Pink Power Walk, Tawas, Oct. 15

- Tawas Area High School Track from 5:30-7:30 pm on Wednesday. Similar to Iosco County Relay For Life, our school and community members will sell pink luminaria bags for $10 each. These luminaria are personalized with the name, photo, message, or drawing in tribute of a friend or loved one who has suffered with any type of cancer (not just breast cancer). Proceeds to benefit K-12 Tawas Area students whose immediate family members have endured cancer. For more information or to donate, email Jolene at jgrusecki@tawas.net or call 989-984-2124

Sunrise Side Arts and Culture Summit, Alpena, Oct. 23

- Organizing businesses and companies to work together to bring arts and cultural event to the area. Sessions like "How to use the grant center" and using the "US-23 Heritage Route to your advantage".This program will consist of a social hour from 5:30 - 6:30 pm, a key note speaker at 6:30, breakout sessions and a wrap up at 8:30 p.m.

Jeep Creep, Gladwin, Oct. 24-26

- Join us Friday at the biggest gathering of Jeeps in Gladwin at the Riverwalk Place. Check out wheelin' vendors, awesome Jeeps, prize giveaways and much more! Plus live entertainment by Jedi Mind Trip! Feel free to dress in 80's style as Jedi Mind Trip rocks the Jeep Creep! Enjoy the official beer of the event, Midland Brewing Company Beers, with our awesome deal on Saturday in the Riverwalk Place Lobby. Plus, you won't leave hungry with our Chili Bar, burger and brat specials! Registration Fee: $10 per Jeep (one registration per vehicle). Questions and registration information, call 989-246-9140 or email Meghan at info@riverwalkplace.net

Deer Blind Raffle, Hale, Nov. 1

- The Wertz Warriors are holding a deer blind raffle for Special Olympics. the 6'x8' custom deer blind is finished inside, insulated and carpeted and includes table, 2 chairs, heater and deck of cards. Tickets are $10 each or 3/$20. Only 500 tickets will be sold. Tickets available at Bob's Autos and Parts in Hale and Sand Lake Sports Bar. Drawing will be held at 6 pm on Nov. 1 at the Sand Lake Sports Bar in National City. For more information, call 989-469-9962.

Impact Women's Expo, Hale, Nov. 8

- Plainfield Township Hall from 10 am - 2 pm We will be collecting donations for Emmanuel Mission Homeless Shelter. Items needed: bottled water, twin sheet sets, bed pillows and cases, bath, hand and kitchen towels, Ziploc style sandwich bags, Kleenex, hand sanitizer, toilet paper, paper towel, dish soap, trash bags and cleaning supplies. First 50 ladies to bring in a donation, will receive a free bag filled with goodies from our vendors. Ladies enjoy a day of shopping, samples, demonstrations, drawings, quarter auction with Kim and Doris and much more, with over 20 vendors! Lunch will be available. Entrance donation $1. Donations will benefit Circle of Friends Women's Outreach and Emmanuel Mission Homeless Shelter.

Scrapbook Retreat, Gladwin, Nov. 7-9

- Get your scrapbooks ready for upcoming family get-togethers at our retreat! Beginning at 1 pm on Friday thru 3 pm on Sunday. Our 3-day, 2-night retreat includes luxurious accommodations, one Oasis Spa service, Friday welcome party, sweet & salty snack bar, Saturday yogurt Parfait breakfast bar, $30 at Riverwalk grill, brightly lit and spacious work room and work tables with power strips. Just $250 + tax per person! Reserve your spot today, call 989-246-8000.

IF YOUR GROUP OR ORGANIZATION HAS AN UPCOMING EVENT, GET THE INFORMATION TO US BY EMAIL TO "announcer@wkjc.com" OR FAX IT TO 989-362-4544 OR POST IT ON OUR WEBSITE AT WKJC.COM
ONGOING ATTRACTIONS:
~SPONSORS OF THIS PORTION OF
WHERE TO GO & WHAT TO DO~
ONGOING ATTRACTIONS:
Northeast Michigan Regional Farm Market

, Saturdays from 8 a.m. - 1 p.m. until the fall season (mid October) Located at Gateway Park in Tawas City. Bus service now available from East Tawas to Tawas City Gateway Park. Service runs from 9 am - 12:30 pm on Saturdays only. Stops include the State Dock, Bay Park Towers and Brew Krew. The NEMIR Farm Market is also held on Wednesdays in Oscoda at the AuSable Shoreline Park on US-23. For more information, call 362-3501 www.getitfresh.org

Alpena's Farmer's Market

, Every Wednesday from 8 a.m. - 1 p.m. behind the City Hall in Alpena. Get locally grown fresh produce, baked goods, flowers, perennials, maple syrup, honey, arts and crafts and more.

Music in the Park, East Tawas

- Throughout the summer on Mondays at 7:30 p.m. at the East Tawas City Park on US-23. The members of the Tawas Community Concert Band will musically entertain you with music from the past and present.

Music in the Park, Alpena

- Everyone is welcome to the Alpena City Band Concerts on Thursdays at 7:30 p.m. at the Bayview Park Bandshell on State Street. The show is free, bring a blanket or lawn chair.
Rose Valley Winery

, located on Beechwood Road in Rose City – Open Friday – Monday or by appointment. Pick up our wine at some of these outlets. Brew Krew in East Tawas, Kocher's Market in Hale and Rose City Meat and Deli or at the store. Stop in for a wine tasting today. Check us out on the web at www.rosevalleywinery.net or call 989-685-9399.

Iosco County Historical Museum, East Tawas

– Area history in every corner. Come in and enjoy a step back in time. Hours of operation Mon.-Fri. 10 a.m. – 4 p.m. and Saturday 1-4 p.m. Call for more information 989-362-8911 or visit us at www.ioscomuseum.org

Tawas Bay Players Community Theatre, East Tawas

– Music and comedy will fill the play bill for the season. For a small theatre the shows pack a punch! Experienced local thespians and musicians are sure to tickle your fancy at tone of four regular shows. For more information or tickets, call 989-362-8423 or check out our website www.tawasplayers.com

Shoreline Players Community Theatre, Oscoda

– This non-profit organization's goal is to promote interest in theatre by presenting theatrical productions and training in theatre arts, play direction, acting, costuming, make-up, and scenery construction & design. For current shows and tickets, call 989-739-3586 and make sure to log onto www.shorelineplayers.org

Arenac County Historical Museum, AuGres

– Located at 304 E Michigan Ave, will be open every Saturday an Sunday through Labor Day weekend from 1-4 p.m. If you need to get in any other time, please call 876-7029.

Wurtsmith Air Museum, Oscoda

- The museum consists of three hangers of history, including our new "Wurtsmith Room", military artifacts, static aircraft and a gift shop.

The museum is open every Friday, Saturday, and Sunday from 11 a.m. - 3 p.m. until mid-September. Admission charges are $5 for adults, $3 for children under 12 years, and children under 5 years are free. The museum is air-conditioned and handicap accessible. Call 989-739-7555 during museum hours for more information.
---
---
---
---
---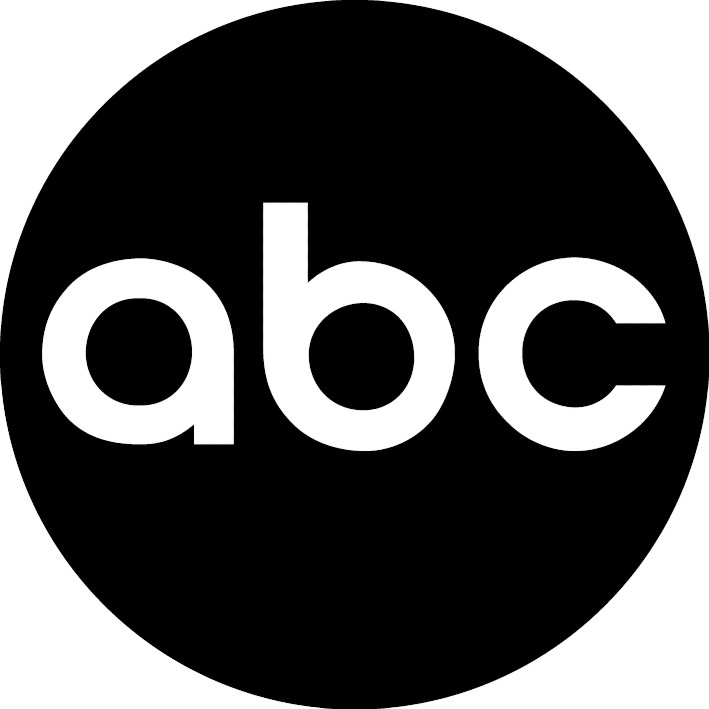 Carroll Broadcasting

---

American
Country Countdown
with Kix Brooks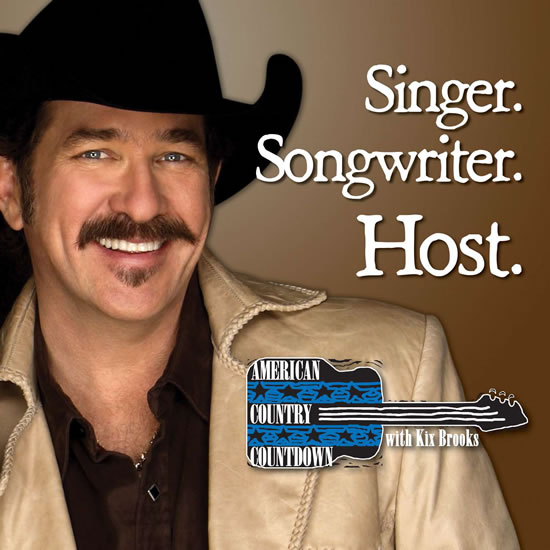 Saturday Mornings
---
The WKJC Birthday
Anniversary
Club
Hey if you have
a birthday or Anniversary
coming up or
if you know someone who does, why not let Kevin Allen mention it on the air in his morning Show. Just click on the link below and we will get it on the air!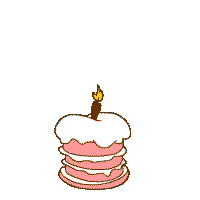 ---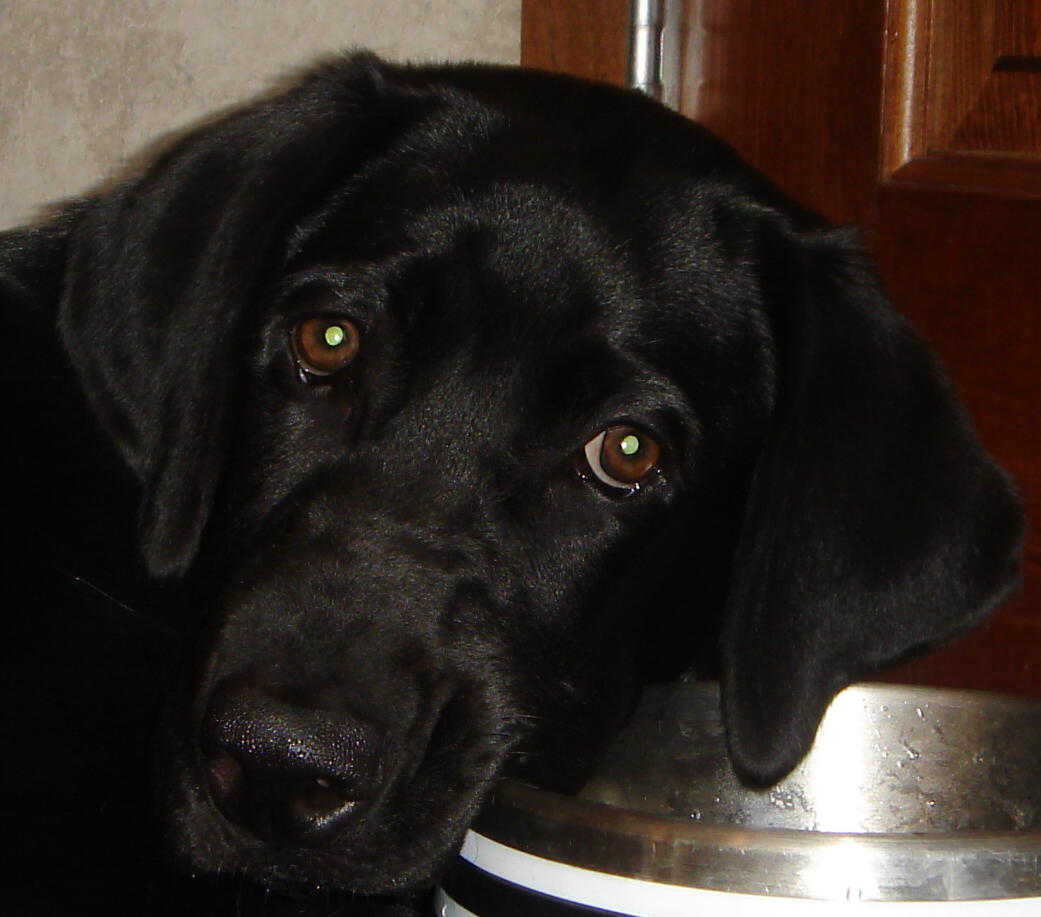 Carroll Broadcasting
Mascot!

JET
2007-2009
"Always in our Heart! "